Cabin Rental Insurance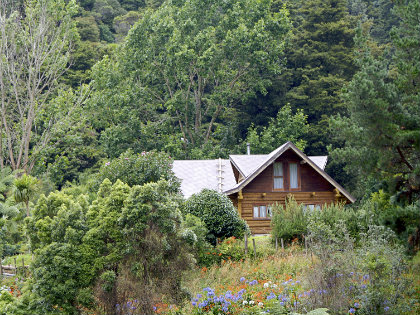 Atchley & Associates Insurance Agency provides vacation rental home (cabins, cottages, condos, etc.) insurance for our clients. Purchasing this insurance can prevent large financial losses as well as give vacationers the peace of mind that if something were to go wrong, they will not be responsible for all of the expenses. Vacation homes should be used as an escape from the real world. The last thing this home away from home should cause is distress. Worrying about something going wrong to the house may defeat the purpose of a vacation entirely.
Some vacation home owners will require that their renters obtain insurance. It is important to know what requirements and amount of coverage a rental company will request of their renters. This rule protects them in the event that something occurs to the home. It also helps them look out for their renters' well-being.
It is very important for an individual to acquire the appropriate renter's insurance. Atchley & Associates Insurance Agency has trained professionals who can help you plan, analyze, and select the appropriate renter's insurance. There have been many horror stories about devastating accidents in rental homes that did not have insurance coverage. There are many events that may result in severe financial damages. These may include (but are not limited to):
Fires
Theft
Floods
Injuries on property
The cost of covering these kind of events will be determined by a variety of factors. The price is based on the type of policy purchased. High deductibles may cause premiums to decrease. The overall value of the home and the city of the vacation residence can also affect the price.
It is very important to protect oneself from these unforeseen damages. Our vacation rental property insurance agents will discuss the benefits of a purchase as you decide what vacation home is right for you.